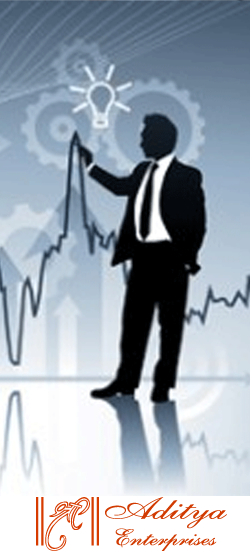 Aditya Enterprises has been successfully giving to its clients the Insurance Services for all kind of Life and General Insurance as well as Investments like Mutual Funds, New IPO's, Govt. Issues, etc. according to the requirements of our customers, we have been able to take care of the needs of particular Individual, Groups, Companies etc.
We understand the power of 'Knowledge', 'Information' and 'Vision.' As there are innumerous options for Investment & Insurance in Industry, the key is knowledge of all hidden asterisks and benefits and loss due to each of them. Information of all available possibilities helps in choosing the best of out of them and Vision helps us understands the future movement of Market & Stocks so as to understand the upcoming trouble / opportunity in advance.
We  provide following Services in this respect :
Insurance for Life and General requirement

Investment advice in Mutual Fund

PPF

Post Office Schemes, etc.
We  give you the best solution according to your requirements and capacities.
For any query / solution please feel free to contact us and discuss.